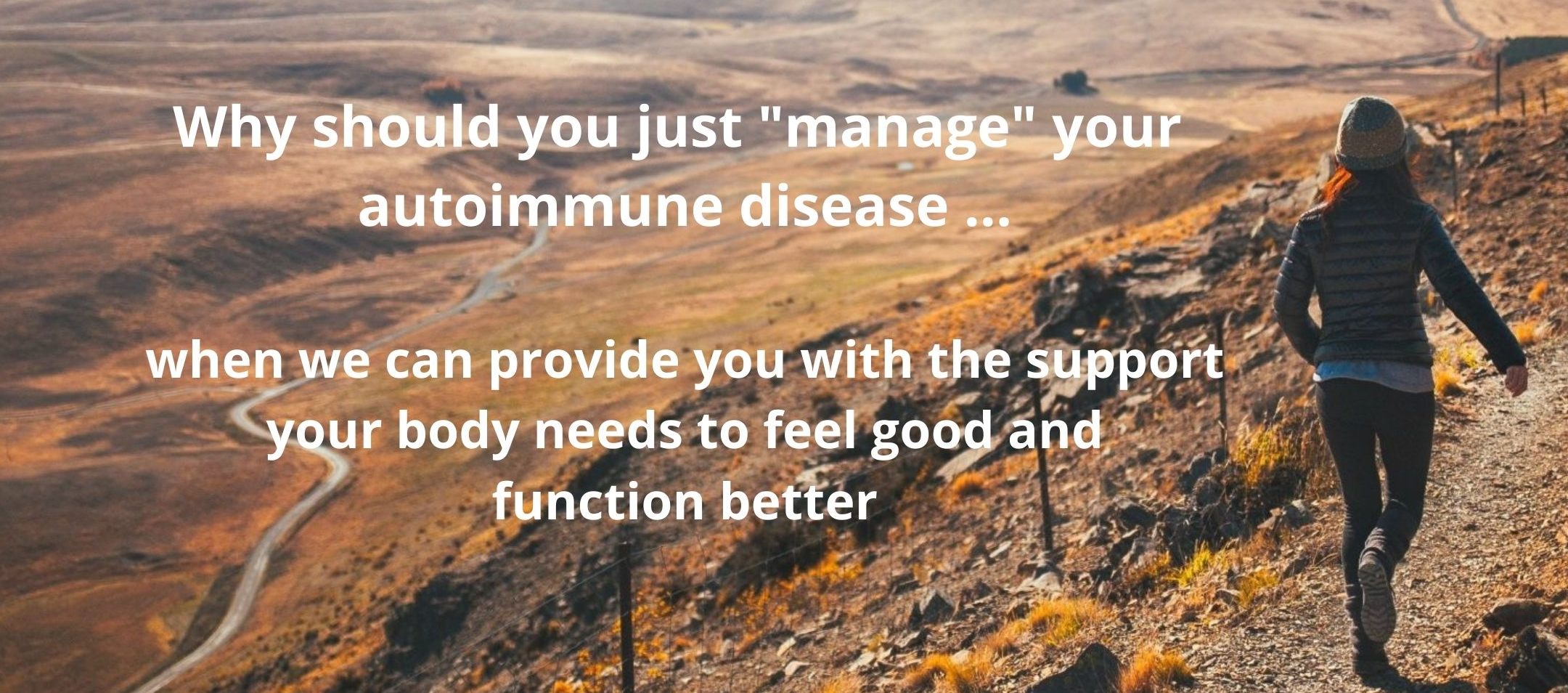 Autoimmune disease can be a complex problem…you may have been told that there is nothing you can do about it.
The truth is…there is plenty you can do.
Autoimmunity appears/comes under many names. Here are just a few:
Hashimotos Thyroiditis
Addison's Disease
Rheumatoid Arthritis
Systemic Lupus Erythematosus
Myasthenia Gravis
Grave's Disease
Pernicious Anemia

Type 1 Diabetes
Sjogren Syndrome
Dermatomyositis
Multiple Sclerosis
Reactive Arthritis
Celiac Disease
Crohns Disease
Despite the differences in symptoms and conditions, all autoimmunity has a common theme. The body's immune system has begun attacking its own tissues.
 There are many reasons why this happens and it is not merely genetics.   
 The autoimmune process involves many areas of the body. In order to support your health, attention must be given to multiple systems in the body.
The challenges to your healing process must be handled; for example toxicity and food intolerances.
We identify these challenges (or stressors) and the malfunctioning systems in the body. Then we create a specific program of food, whole food nutrients, and herbs to help you bring function and balance back to your health.
What Makes Working With Us Different:
You will get the time and effort that you deserve.
You will be heard here.
We build a precise assessment of the foundation of your health where healing actually occurs.
We do not rely upon disease names to develop your plan.
This is NOT a one-size-fits-all approach. Every body and condition is different. Our programs are personalized for each individual.
We understand that making lifestyle changes can be a challenge. We will work together to make sure you succeed.
We will provide resources and a safe environment to cultivate your nutrition journey.
To Schedule a Complimentary Phone Call
Click Here
FREE EBOOK:
Learn more about the causes of AutoImmune Disease, and how nutrition can make impactful changes with this ebook, written by Dr. Nelson.